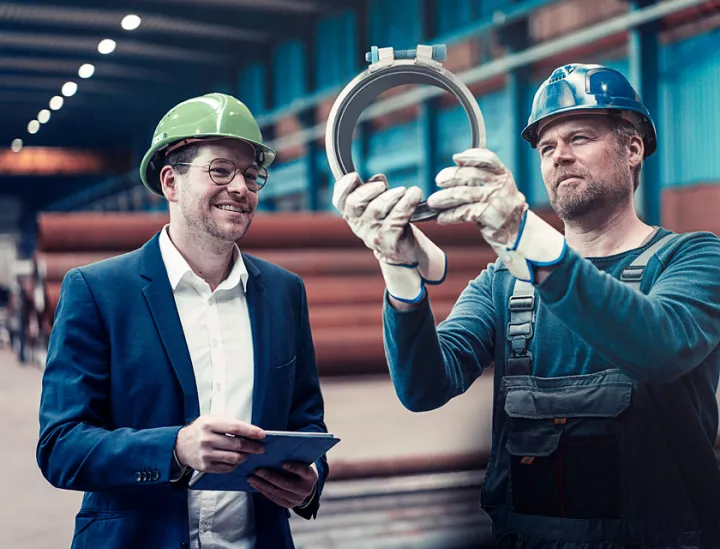 Construction and Infrastructure
Connections made easy, built to last
Through our connection technology, we are deeply committed to the successful maintenance and expansion of modern pipeline systems. In fact, our pipe couplings meet more than 200 national and international certifications and norms. The materials for our quality-certified products are tailored to on-the-ground operating conditions and designed for long-term functionality, resulting in pipe couplings and clamps that have proven themselves millions of times in civil engineering, pipeline construction and technical building equipment.
Why NORMA Group is the preferred partner
Subindustries
See the subindustries we serve
Our products are often for: 
Civil engineering

:

"Fit and Forget" – our pipe couplings and hose pipe connections last as long as your pipes, so you can rest assured that our products will not have to be replaced later.
Pipeline construction

:

The assembly and disassembly of the coupling is done in next to no time, making our FGR pipe couplings perfect for installations that require regular maintenance.
Technical building equipment

:

The power systems in buildings must function reliably, which is why our pipe couplings and connectors link pipes made of almost all materials and sizes for sanitary technology, heating and drainage.
Benefits
Do you know how you can benefit from our fixing and joining solutions?
Learn more:
Save time and money:

Our FGR pipe couplings make additional welding, galvanizing and machining of pipe ends superfluous, reducing your assembly times and costs.
Avoid downtimes:

Our FGR pipe couplings and repair couplings/clamps are designed to get application systems up and running again within a very short time.
Fireproof your connections:

In combination with SML pipes, our DCS pipe connectors provide fireproofing and are a good universal solution for many applications in sanitary engineering.
Applications
High quality standardized branded products for a variety of applications
Specific applications:
Joining of smooth-ended pipes made of almost all materials including metal, steel, plastic, cast iron and concrete
Quick repair of damaged water and pressure pipes


 

Connection of socketless drainage pipes through drainage couplings in residential and commercial buildings
Leverage our expertise!
Find how-to guides to tackle common challenges, get inspiration for your projects, learn how to benefit from market trends… and more. Our decades-long expertise in the field of joining and fluid handling technology are at your service!
Check all the articles
How to select the right pipe coupling
Are you looking for a mechanical coupling to connect pipes? Let's see which types of pipe couplings exist and find the best one for your project!
How to overcome the scarcity of welders
Are you wondering how to increase your welding capacities quickly? Learn how you can avoid frustration and delays!