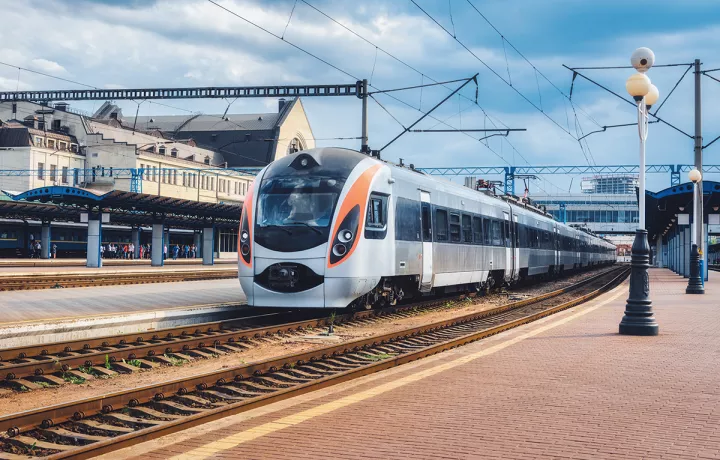 Transport
Safety and reliability for rail transport and shipbuilding
When you're involved in transportation chains, you're faced with the challenge of ensuring error-free processes. We understand that even the smallest components, such as clamps and connectors, must meet strict requirements to prevent failures. With our couplings, for example, pipes are positively connected to one another, offering an effective alternative to welding. 
Why NORMA Group is the preferred partner
Subindustries
See the subindustries we serve
Our products are often used here: 
Railway

:

 To ensure that people and goods are transported reliably and safely by rail, our products incorporate the necessary components for cooling water, filtering, heating, and securing containers and mounts.
Shipbuilding

:

We have been a partner in shipbuilding couplings for decades, resulting in products that comply with international and national regulatory standards. Because our products connect a wide range of pipe materials without welding, we help you save weight, space and assembly time.
Benefits
How you can benefit from our fixing and joining solutions
Learn more:
Minimize downtime:

We meet the strictest quality requirements of OEMs worldwide, so you can rely on our connection solutions.
Save valuable time and money

:

Our products are quick and easy to assemble, helping you save time that can be productively applied in other areas.
A reliable partnership:

Working with you, our engineers continuously optimize our connection technology to best meet the requirements of your industry.
Applications
High quality standardized branded products for a variety of applications
Specific applications:
Cooling water pipes


 

Compressed air supply for brakes


 

Hydraulic connections


 

Supply lines for toilets, bathroom water supply, drains