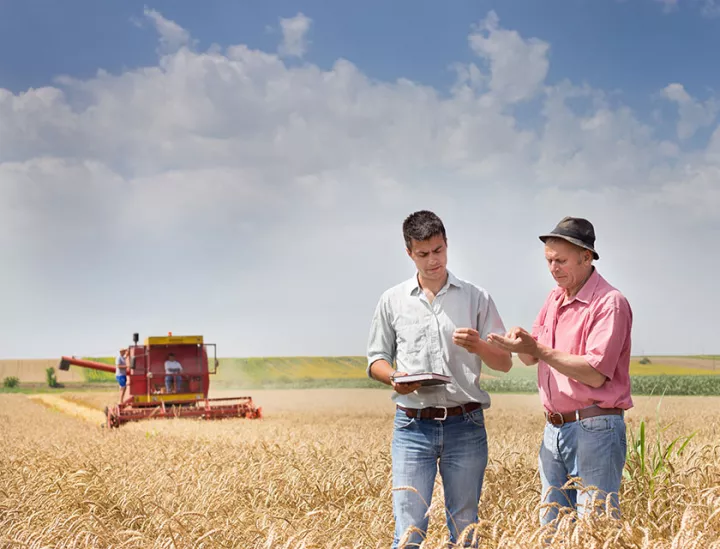 Agriculture
Efficient solutions for your agricultural requirements
In agriculture, you must use valuable resources efficiently. Our smart drip and micro-irrigation technology direct water exactly where it is needed most without loss. Fastening and connection solutions from our broad portfolio not only provide for the irrigation of grain cultivation and orchards, but also the maintenance of agricultural machinery.
Why NORMA Group is the preferred partner
Subindustries
See the subindustries we serve
Our products are often used in:
Irrigation systems

:

Our irrigation solutions simplify assembly processes, save time, and minimize the waste of water so that you can use valuable resources efficiently. Intelligent drip and micro-irrigation technology direct the water to where it is needed.
Agricultural vehicle aftermarket:

You will find our innovative connection technology in most agricultural machines, such as tractors and harvesters. We also offer many of these original parts in the agricultural vehicle spare parts market.
Agricultural machinery

:

Many agricultural implements are equipped with our NORMA hose clamps because they are specifically designed for agricultural machinery needs.
Benefits
How you can benefit from our fixing and joining solutions
Learn more:
Find what you need

:

Our broad product portfolio, which now includes over 40,000 products, is constantly growing to exploit modern materials and designs, guaranteeing you will find what you need. 
Proven brands:

Each and every one of our brands is a leader in its area of application, including our tailor-made solutions for agriculture.
Performance and durability

:

When you install NORMA products, you work with "Fit and Forget" components you never have to worry about.
Applications
High quality standardized branded products for a variety of applications
Specific applications:
Irrigation systems


 

Electrical equipment


 

Transport of liquids