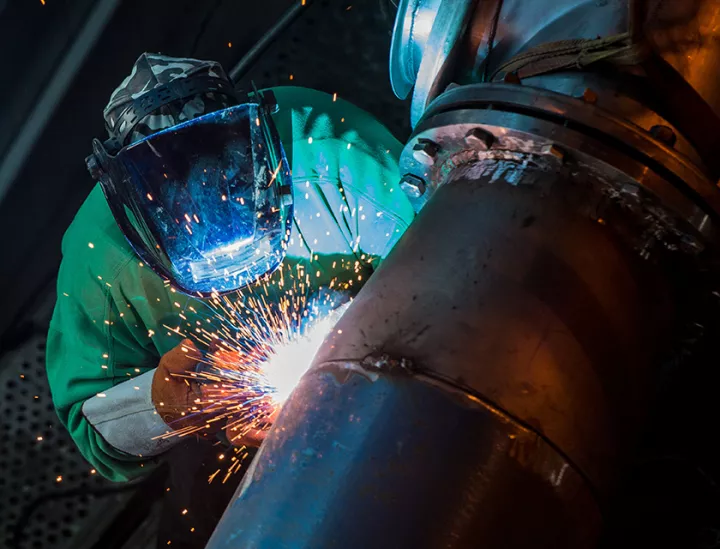 How to overcome the scarcity of welders
Welders are real masters - but what can you do when welders are hard to find and urgent work must be completed?
In this article, you will find out:
Why focusing on welding as your only pipe joining method will not bring you any further
Which other high-performance options are available today
Alternative options to fill the welding gap
Expensive technology investments may not be the answer
Professional welders are experts who bring deep training and experience to their jobs. The trouble is, there aren't enough of them. As baby boomers retire, they are leaving a talent gap behind them that is not being filled by the next generation. According to the American Welding Society, by 2024 the USA alone can expect a shortage of 400,000 welders. In the UK, according to City & Guilds, half the country's welders are expected to retire by 2027, creating a need for 36,000 new welders. Across the globe, contractors, manufacturers and fabricators are feeling the impact of a worldwide "welding gap".
Some say we can close the gap with major technology investments that can empower less experienced, less qualified welders. These tech advances include robotics, advanced arc technology, training simulation technology, and more intuitive operating interfaces, among others.
Yet all these options require significant investments in time and money while falling short in practical returns. Robots, for example, lack the necessary mobility for on-site welding and field repairs. Better training helps, but it fails to meet current, immediate demands. And no matter how advanced a technology may be, its impact will always be defined by its users: even with the best technologies, insufficiently skilled workers will never rise to the level of expert welders.
NORMA Group believes that we can close the gap with alternatives that are practical now, rather than in the future.

Less pain, more productivity
Complement welding resources with mechanical connectors
Instead of looking to new technology for answers, challenge your assumptions: there are many situations that need pipe-to-pipe connections without requiring welders – save them for where they are genuinely needed!
NORMA FGR Connectors are not a substitute for welding, but an efficient alternative to frustration and delays. Mechanical connectors, like those in NORMA's portfolio of GRIP and FLEX products, can be a time, talent and money-saving alternative in situations where welding is either impractical or unnecessary.
Relieve your welders of troublesome tasks
Consider mechanical connectors when welding is difficult or inefficient, such as:
Enclosed environments: where it is impractical to bring and use welding equipment.
Outdoor, wet, or elevated spaces: that can compromise safety or require the construction of dedicated welding platforms – or the presence of a contracted firefighter.
Low temperature and/or low-pressure: systems that don't need a welded seam to meet performance specifications.
You'll even get these benefits on top
Mechanical pipe couplings have additional advantages over welded seams:
Highly qualified welding specialists are used in a more targeted manner: since simple joining techniques can be taken over by less qualified workers
Simpler tools: NORMA's mechanical connections can be installed with simple hand tools that do not require power. On site, ready-to-fit couplings are pushed over the pipe ends, then aligned and rotated to the correct position. Simply tightening the connector bolts with a torque wrench produces a safe fitting.
Even better than welded seams?
Where couplings work better than welding
In general, welded seams meet the gold standard for strength and durability. But there are common situations in which welding is not only inconvenient, but even uneconomical.
Effective welds demand clean pipe ends to ensure a solid fit and a perfect seam. Under the appropriate temperature and pressure ranges, mechanical pipe couplings can actually be the superior option when:
There is a gap between pipes that must be bridged.
Misalignment cannot be corrected for the application of a welded seam.
Angular deflection makes welding difficult.
In fact, NORMA FLEX pipe couplings can even compensate for thermal pipe elongation, providing an economical alternative (in some situations) to expensive expansion joints.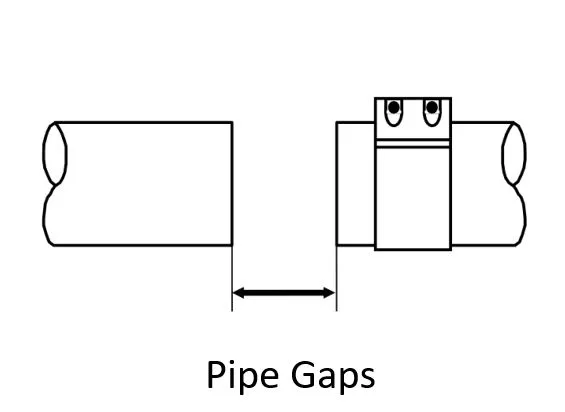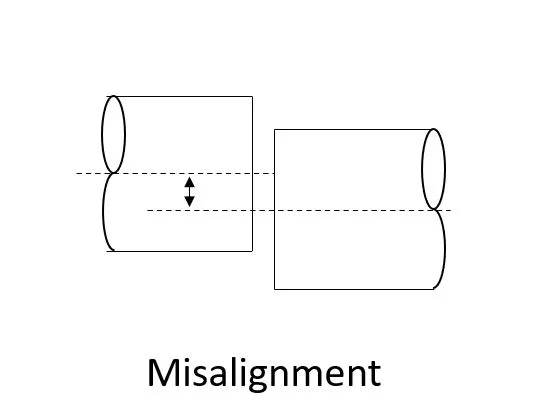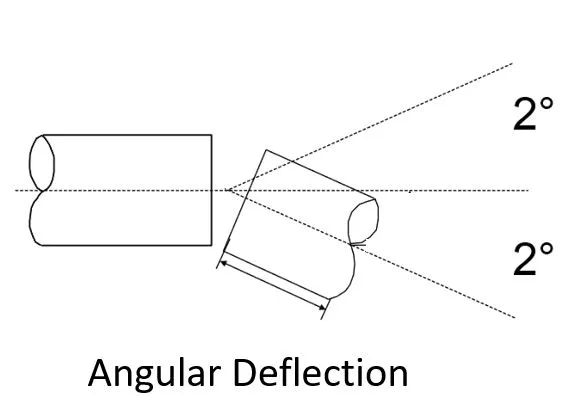 Select the pipe coupling you need: